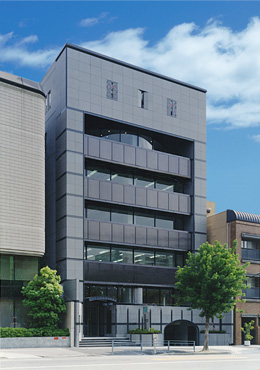 Steam, a way to a bright future.
Since our establishment in 1948, we have progressed by innovation in the fields of sewn products manufacturing, food industry,beauty business and health care by creative ideas and sound technical capabilities.
We believe that people with passion and imagination will always create the future.
Naomoto Corporation has such a commitment to the future.
Firm Name
NAOMOTO CORPORATION
Head Office
19-8, Ishigatsuji-cho, Tennoji-ku, Osaka 543-0031, JAPAN
Overseas Department
Phone:(06)6775-2506 FAX:(06)6775-2511
Established
1948
Office Location
Major Subsidiaries and Affiliates in Japan
[Tokyo Office]
7-9,Iwamoto-cho,3-chome,Chiyoda-ku,
TOKYO 101-0032
Phone:(03)3864-5577 / FAX:(03)3864-5579
[Sendai Office]
25, Yatori Aza Arai,Wakabayashi-ku,
SENDAI 984-0032
Phone:(022)390-9301 / FAX:(022)390-9304
[Niigata Office]
122-5,Kami-okawamaedori 3 bancho,
NIIGATA 951-8068
Phone:(025)222-0991 / FAX:(025)222-0990


[Nagoya Office]
49,Shigaminamidori,2-chome,Kita-ku,
NAGOYA 462-0842
Phone:(052)917-1800 / FAX:(052)917-1810
[Fukuoka Office]
4-5,Ogusu,2-chome,Minami-ku,
FUKUOKA 815-0082
Phone:(092)534-2761 / FAX:(092)534-2763
[Okayama Office]
Stack 7 Bldg 1F
24-14,Kami-nakano,2-chome,Kitaku,
OKAYAMA 700-0972
Phone:(086)243-0100 / FAX:(086)243-0904

[Sapporo Office]
4-20-102,Heiwadori,3-chome Kita,
Shiraishi-ku,SAPPORO
TEL.(011)864-9151 / FAX.(011)864-9153
[Kawachi Factory]
27-17,Hishie,1-chome,
HIGASHIOSAKA 578-0984
Phone:(072)961-3333 / FAX.(072)965-1688
[Naomoto Oyama]
17-10,Ekihigashidori,1-chome,
OYAMA,TOCHIGI 323-0022
Phone:(0285)25-0722 / FAX:(0285)25-5245
[Naomoto Techno]
2-27,Wakabayashi-minami,7-chome,
TOTTORI 689-1112
Phone:(0857)52-5121 / FAX:(0857)52-5126
Related Company
[NAOMOTO INDUSTRY(SHANGHAI)CO.,LTD.]
Unit A5, Building 1, No.1328 xinzhu Road,
Minhang District, Shanghai 201100, China
Phone:86-21-3350-8108
Fax:86-21-6432-6092
[NAOMOTO EUROPE S.R.L.]
Viale del Lavoro 27, 25045 Castegnato, Bresia, ITALY