Sponging Machine

NS-1200S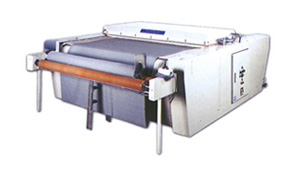 NS-2800F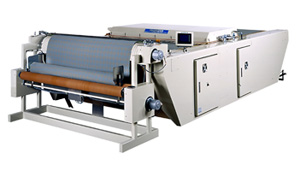 NS-3800F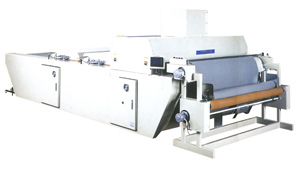 Sponging Machine
*Mitigating the fabric tension & distortion which is contained in the fabric roll, and will resolve the problem of instability factors on the sensitive fabric.
*Minimizing the size differential during sewing process, and maximizing the ability of CAD/CAM processing.
*10 different programs can be input by touch panel screen synchronized with micro-computer.
*Non-tension Conveyor belt entire through fabric from feeding to Folding stacker after sponged.
*Temperature control by Electric heater enables to adjust the most suitable temperature required for sensitive fabric such as synthetic fiber.
*Minimizing the process time for cutting and increase the operative efficiency.
| | | | |
| --- | --- | --- | --- |
| Model | NS-1200S | NS-2800F | NS-3800F |
| Sponging Width | 1800mm | 1800mm | 1800mm |
| Stacker Width | 520mm | 650mm | 650mm |
| Belt Speed | 2~4m/min | 3~6m/min | 4~9m/min |
| Steam Consumption | 40~80kg/h | 60~100kg/h | 60~120kg/h |
| Machinr Dimension | 2,500x4,100mm | 2,500x5,550mm | 2,500x6,680mm |
| Electric Capacity | 14.90kW | 15.55kW | 28.95kW |